Introducing the NEW Retro Recipes Collection!!!
I'm pleased to introduce two NEW and very different artgoodies organic tea towels! This is my new Retro Recipes Collection. Combining my love of all things: kitchen, vintage, textile, and cooking! Each towel features 18 different typewriter recipe cards from a collection circa 1956.
There is the dessert recipes towel featuring 18 different recipes! Cakes, frostings, and pies oh my!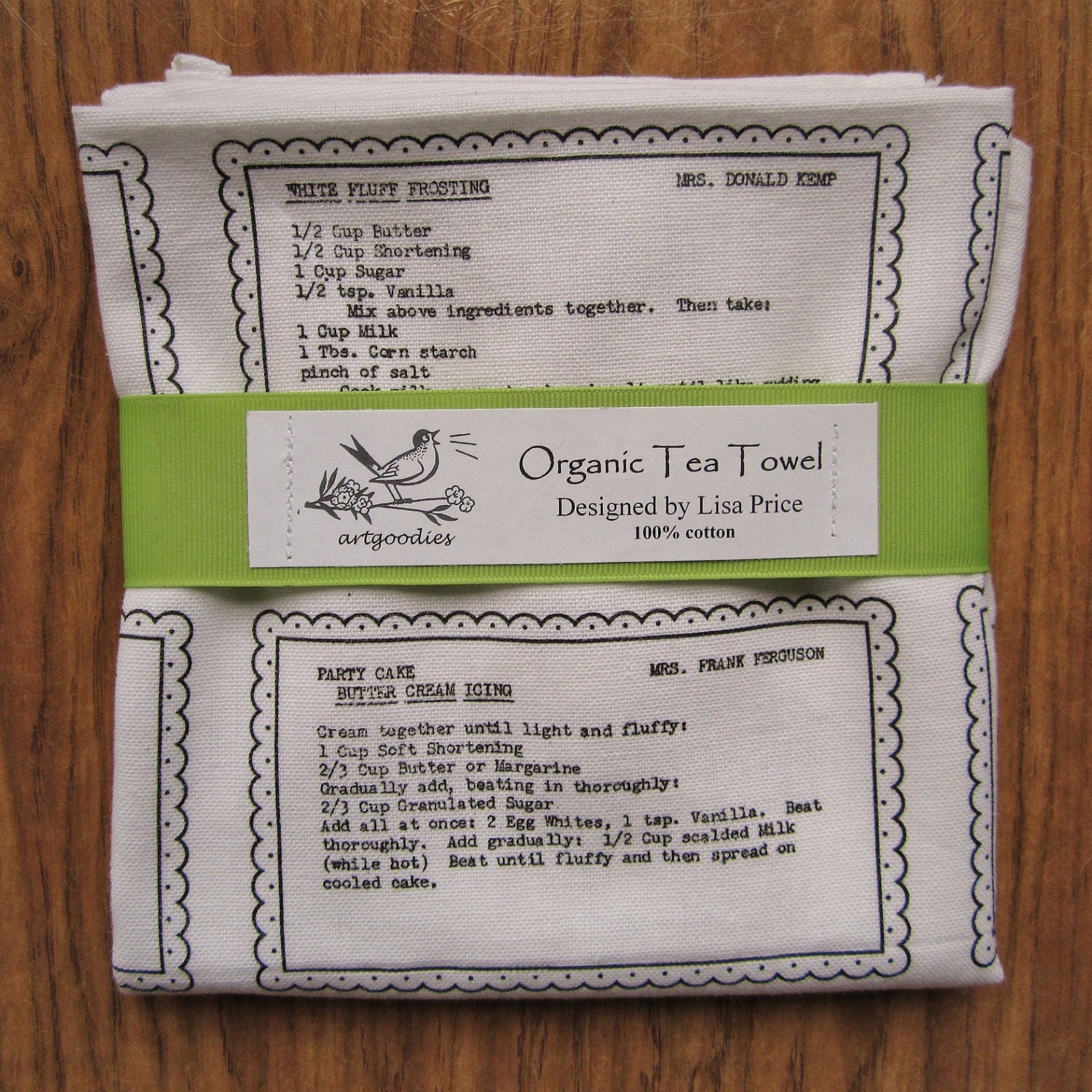 And here's the entree towel featuring 18 different recipes from casseroles and stews, to dishes like rice pilaf, souffle, and stuffed cabbage!